2016 News
Sky Dive Twin Cities

We are excited to feature a jumper from the Sky Dive Twin Cities jump team as part of our airshow opening ceremony at Airfest. Be here at noon for a gun salute by our very own Menomonie Honor Guard and watch the American flag brought in as local artist Nikki Clark sings the National Anthem.
Full Motion Flight Simulator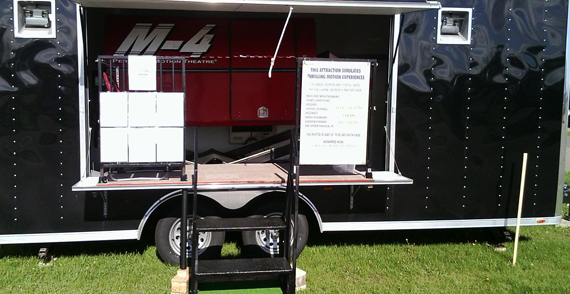 A full motion flight simulator will be landing at Airfest. Here is your chance to experience flight similar to our air show pilots. For just $10 or $15 for 2, get the ride of a lifetime!
Doug Ward and Judie Ohm
The 2015 Menomonie Airfest & Autorama is proud to announce that Doug Ward will be sharing photos and stories of his life as a WWII ball turret gunner in the hangar during our pancake breakfast. We are pleased to confirm Doug and Judie's attendance for our 3rd year, and it will be a great opportunity to pick up a signed copy of "Turret Tales" by Judie Ohm, which chronicles Doug's life and military service.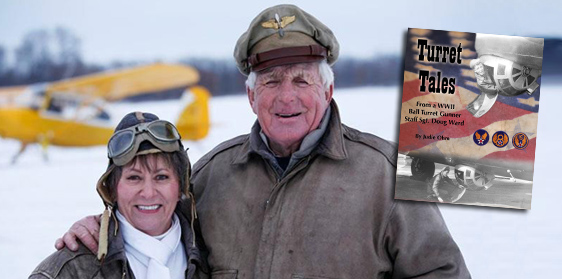 Nostalgic Wings
We are excited to announce that Nostalgic Wings will be coming to our Menomonie Airfest & Autorama event. This will be a once in a lifetime opportunity to ride in a classic Bi-Plane! Proceeds from the rides will go to benefit our event and support of the Don Fanetti Aviation Scholarships.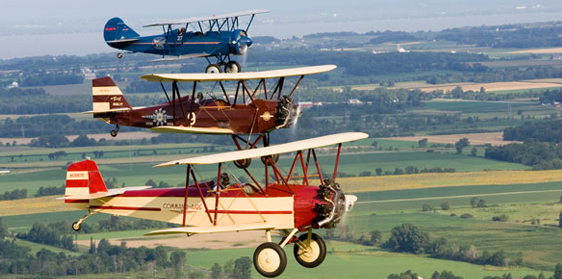 T-6 Thunder North American Flight Team
Click on the logo below for more information!

Wings of Steel Foundation
Click on the logo below for more information!